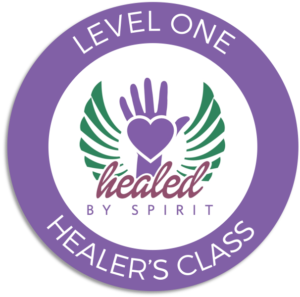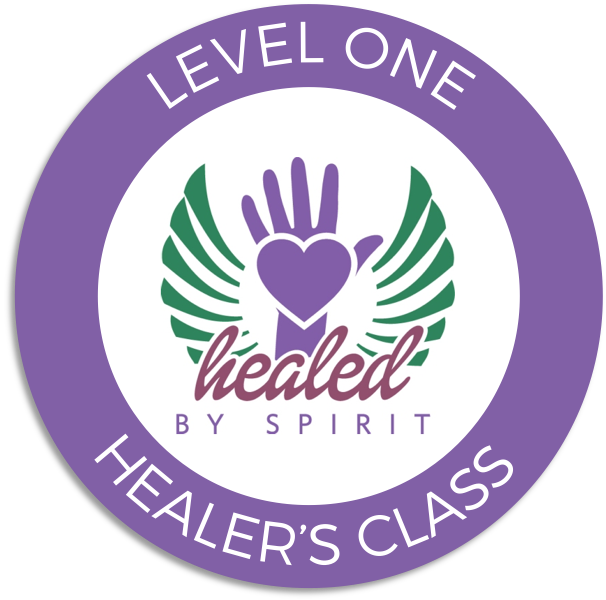 Available as a 4-session, meeting every other week class for beginners, and as a single-weekend four-session Intensive course for experienced practitioners and energy workers
Healing Classes are available!  The class tuition what we now refer to as Healer's Class Level One is $500. in person, or on-line in real time, and includes all class materials, all the way to the pen and notebook if you're local!  Remote clients MUST find a partner (who need not pay for the class) for segments 2, 3, and 4.  Limited to EIGHT PEOPLE in person, and advance payment or payment arrangement is required.  Payment arrangements are available to serious students because this work is too important not to bring to the world.  By the end of the final segment you will literally be able to identify AND RESOLVE physical issues in another person.  The results are surprising only because we don't realize that the difference between miracles and technology is an explanation.  You will come to know this for yourself and be able to bring this Gift to the world you will serve the rest of your life, if you so desire.
Level One Healers Class

Healing Yourself and Others, and
Bringing Love to bear on the world we share
Course in Healing facilitated by Brian Kurtz, MS, receiver of the Healed By Spirit modality
The opportunity in this course (eleven classroom hours plus extensive homework time) is nothing less than acquiring access to Power which can change the world.  Through the techniques learned in this course, students will literally learn how to heal other people and themselves – physically, spiritually, and emotionally.  Participants will, by the end of the final class segment, be able to alter 3D reality through the Unconditionally Loving Power which becomes available to us when we access that Sacred Space where miracles are possible. 
The first segment of the course covers the perspective required to enter that Sacred Space and what is happening during a healing session. Discussion includes the science which comes into play – physics and quantum physics – including a host of known experiments which, over 130 years, prove the power we share and to which we have access.  Though a variety of religious beliefs are discussed – Judeo-Christian, Buddhist, and others – what is emphasized is the commonality inherent in the practice of each – how releasing what is in the way grants us access to that which is generally not perceived by our senses.  Jesus called it being "poor in spirit," and Christian teachings refer to achieving that state of "peace that passes understanding."  Buddhists refer to the stuff to be released as "dooka."  Sufi mystic Rumi wrote "Out beyond ideas of wrongdoing and rightdoing there is a field.  I'll meet you there.  When the soul lies down in that grass the world is too full to talk about."
The second segment of the course will allow you access to the Sacred Space where Miracles are Available. In this space you will experience yourself and others around you at Soul Level beyond that which is normally available to us.  Most rewarding is gaining the ability to access this Sacred Space whenever you wish – a Gift which will not only enable you to do the healing work of this course, but also to enhance relationships with everyone you encounter — friends, family members, colleagues at work, or the barista at your favorite coffee shop!
The third and fourth segments of the course presents the actual healing techniques to be employed to get The Work done. Session 3 will cover the Chakra System and its symbology, and sensing, clearing, balancing and replenishing the chakras. Session 4 will go into resolving a wide variety of physical issues which may arise.  You will actually learn how to heal other people in the physical, emotional, and spiritual domains.  Very specific details are presented whereby students learn, practice, and demonstrate their proficiency in these techniques. You will then be encouraged to practice on friends, family members, pets, and any others willing to participate. The beauty of the program is that Our Creator is doing the work.  There's no way to "mess it up," as it were, when occupying The Sacred Space in which the healing takes place. There are two very important pieces of these segments – first, that you will come to know for yourself that which you are Meant to See in a way uniquely your own, so that you will come to discern effectively what is being encountered and what to do to remove and resolve the condition.  Secondly, you will come to know first hand The Source of the Healing, to which we all have access and which wishes this process to take place so that those treated will come to know first hand The Source of their healing.
Graduates of this course are actually out in the world doing this most valuable work – facilitating for people a first-hand experience with The Spirit responsible for their healing.  I know of no greater calling in this world which is generally so lacking in meaningful connection and communication.